Support Team England in the Commonwealth Games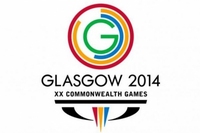 Imagine being part of the Commonwealth Games but being completely self-funded, the clay pigeon team are just that. These guys aren't in it to make money, they have a love of the sport and want to promote it up and down the country.
We stumbled across their campaign via social media and thought we'd give them a helping hand in the promotion of it so here goes...
Any money donated will be hugely appreciated, however, as an incentive for donations they're offering some great 'money-can't-buy' prizes. For every £10 donated you'll be entered into a prize draw (donate £50 and you'll have 5 entries). The prizes so far are as follows:
A Commonwealth Game T-Shirt
Spend a day with the team
Official Commonwealth Games Team England Pin
If you're wanting to help your fellow countrymen/ women then why not make a small donation on their crowd funding page. We've spoke to the guys on the phone and they are extremely grateful for any donations their way.
We can't wait to watch them in Glasgow so let's give them the boost they need to bring them medals home.
Go and take a look at their crowdfunding page here: crowdfunding.clay-shooting.com/campaigns/support-the-england-commonwealth-games-team/
News